FAF Featured Artist
Dean Rogers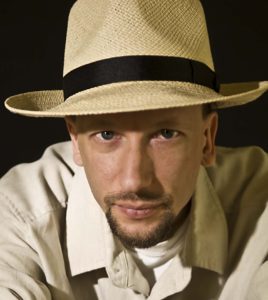 Dean is a portrait artist from Commerce, Mi. Drawing has been his passion for most of his life. For more than 20 years he worked with graphite and ink, the past 10 years with colored pencil, earning him 4 International awards and the prestigious Signature Status by the Colored Pencil Society of America. He is currently a member of several art groups in the Oakland County area as well as the CPSA, and displays his work in solo exhibitions and group competitions throughout Michigan.
Dean now works exclusively in colored pencil. His portraits often take over 150 hours to complete. They are created by hand on illustration board. He uses many methods to achieve the desired effect, primarily through the use of layering and burnishing. He works from multiple photos, analyzing sections inch by inch, to enhance the brightness, contrast, and color, and often adds highlights, shadows, and other elements that aren't in his reference at all.
Dean's portraits center on fantastical characters and themes. In his portraits, he wants his subjects to "come to life". He wants to tell a story about them, and create an intriguing place where his viewers can go. He wants to challenge viewer's preconceptions, and evoke an emotional response.